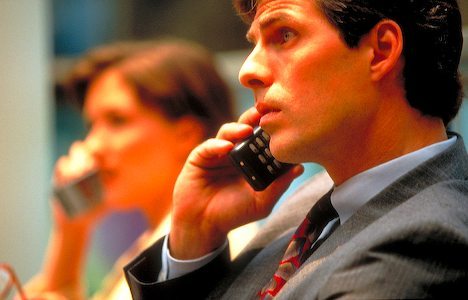 Telephony
SAT-TRAKT DOO provides landline telephony to its residential and business users by adapting to the users' needs both from technical and commercial aspect.
Pursuant to their operations, the business users have different technical requirements that we are ready to meet. Typical users' requirements can be the following ones:
– The user already has a private branch exchange – the newer type of PBX, that supports SIP trunk interconnections. This is also the preferred form of realization.
– The user already has a private branch exchange – older type of PBX, that does not have the SIP trunk interconnection ability. For these users, SAT-TRAKT enables connection of the user's branch exchange to SAT-TRAKT network in a classic manner, through a sufficient number of analog (POTS) or digital interfaces (ISDN).
SAT-TRAKT DOO provides its users with a possibility to use the following additional services free of charge: caller ID, caller ID withholding, call forwarding, call waiting, voice mail, speed dial, call barring to national mobile numbers, foreign numbers or added-value numbers, such as 0900 and similar.
Predefined zones of international destinations are extremely attractive for business users, because they provide a possibility to talk with your foreign partners under very favorable terms.
Transferring a number from other landline telephone networks to our network is free of charge.
We offer you a choice from a selection of packages that suit your telecommunication needs. At any moment, you can determine your current consumption i.e. actual traffic through an online portal, with the possibility of insight into a complete listing of dialed numbers.
Modern business above all involves control of all company costs and their optimization, and our technical solution, together with attractive call prices and tariff service packages can definitely help.
The prices per one minute of call for national and international destinations are greatly favorable. If you choose one of the tariff packages, your costs can be further reduced. Tariff packages include the possibility of even lower prices than the usual ones, if you pre-select the minimum traffic that will be consumed within one calendar month.
If you need more details regarding this service, we will gladly be at your disposal.
Please contact us by calling Call Center: 024 4 155 155 or send us your questions or requests to e-mail address: office@sattrakt.com, and we will do our best to meet your expectations.